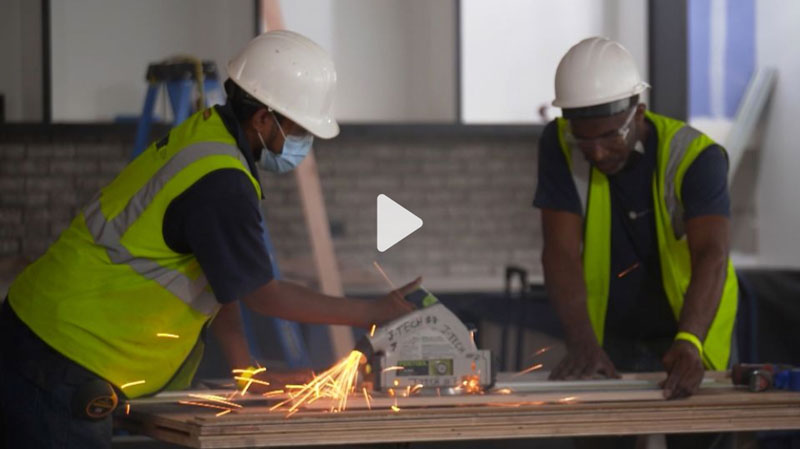 The construction industry shut down for a few months last year during the pandemic — but was quickly deemed essential, allowing paused projects to continue. But in that short time, the sector
lost more than 1 million workers. The industry has recouped nearly 80% of its workforce since then, but is still down 238,000 workers from pre-pandemic levels as of June, according to the Labor Department.
We're losing more people than we're bringing into the industry. People made decisions in their lives to leave the region and the industry [during the pandemic]. It was like putting a puzzle back together to restart where we literally called a timeout. If we wished it was just a bad dream and it would go away and everybody would just come back— that's not going to happen."
– Matthew Schimenti
Schimenti Construction — which primarily works on commercial projects — has 20 open positions across all skill levels. They've even hired two internal recruiters just to look for talent. Commercial construction remained largely flat during the pandemic, but it's expected to pick up as the US economy returns to pre-pandemic norms.